Want to see a successful enterprise resource planning (ERP) solution in action? Wondering about the foundational benefits of ERP for your business?
Whether you're wondering about foundational concepts in ERP or want a case study to prove its effectiveness, we have you covered.
Keep reading to learn more about what ERP is in general and how it can help all manufacturers. Then, you'll find a case study of CTND Epicor ERP in action with one of our many satisfied clients.
Introduction to CTND & Epicor ERP: What is an Epicor ERP System?
ERP solutions are a crucial resource for aerospace and defense (A&D) businesses, general manufacturers, and machine shops.
In simple terms, ERP makes it possible to efficiently manage nearly all aspects of a business. It features tools and workflows to automate and streamline activity on the shop floor, including:
Procurement
Production
Scheduling
Quality control
Inventory management
Supply chain management
Compliance management
ERP also delivers increased visibility into each of these activities. Perhaps even more important is its ability to connect processes across a business. By following manufacturing ERP best practices, manufacturers can develop an in-depth and integrated view of their operations.
ERP links distinct but related activities together. That makes it much easier to review performance, efficiency, and accuracy across your shop floor. Modern ERP also generates valuable reporting that helps decision-makers confidently make important choices.
However, this is only part of the value CTND Epicor ERP can deliver to manufacturers. ERP software also helps with general business management. It can support and/or automate key tasks related to:
Human resources
Accounting and finances
Accounts payable and accounts receivable
Customer relationship management (CRM)
Project management
By connecting so many key business processes, ERP delivers a holistic management tool for manufacturers.
It's more than just a tool to optimize activity on the shop floor. It's a complete system for better business management, including and emphasizing but not limited to manufacturing. In an increasingly competitive economy, the right ERP can help your business become more efficient and effective, helping you stand out from the competition.
How is CTND Epicor ERP Different?
Epicor is a recognized leader in the ERP world. It has a long track record of delivering reliable and effective solutions designed to meet the needs of businesses in a variety of industries.
As an Epicor Certified Platinum Partner, Cre8tive Technology & Design builds solutions specifically for A&D companies, machine shops, general manufacturers, and engineer-to-order businesses. We take a helpful, effective solution and customize it to meet very specific and exacting needs.
We deliver customized ERP designed for your industry. Our team will lead the implementation process, help you tailor the solution you select to your organization, and much more.
Get in touch with our team to learn more about CTND Epicor ERP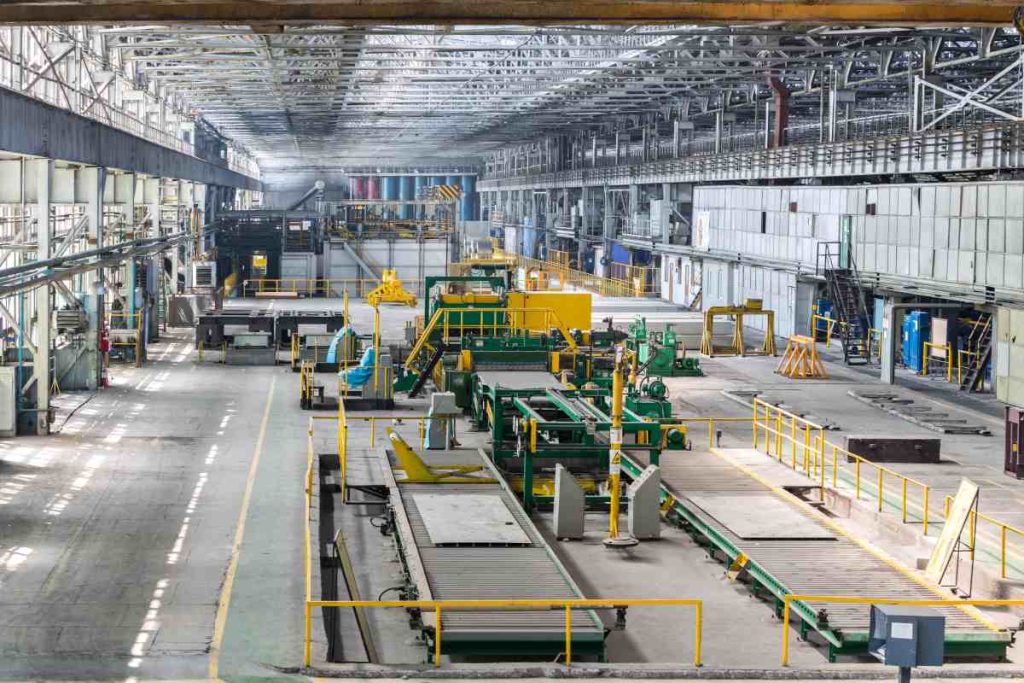 CTND Epicor ERP Case Study: Collins Aerospace
Overview
Collins Aerospace is a leader in the aviation, spacecraft, and transportation industry. The company specializes in the manufacturing, design, and technical support of a vast variety of extremely sophisticated components and systems. Those include civilian and military aircraft, helicopters, spacecraft, and space stations, as well as other modes of transportation, including rail and shipping.
Challenges
Collins Aerospace needed to consolidate ERP systems for seven of their internal business units, as nearly all of them were running on different ERP platforms.
One of the business divisions was already utilizing Epicor ERP. Collins was pleased with how the solution was working for them. Company leaders decided to convert the other business verticals to Epicor ERP as well.
As they undertook this ambitious project, Collins knew that they would need a highly experienced and capable ERP integration partner to lead them through the process.
Solution
Collins Aerospace chose Cre8tive Technology & Design to implement the Epicor ERP system into their targeted business units.
Cre8tive is a Platinum Epicor Partner. Our team has extensive experience in creating tailor-fit solutions for customers, specifically designed to meet the unique needs of the aerospace industry.
After completing a comprehensive needs analysis, Cre8tive Technology & Design led the initiative to integrate Collins' various business sectors onto the Epicor ERP platform, one at a time. Today, Collins' data is being managed and hosted on Cre8tive Technology & Design's private servers.
Cre8tive Technology & Design developed custom dashboard tools and metrics reporting that help Collins successfully manage their operations, which regularly involve strict compliance with governmental and military regulations and protocols.
With the implementation of the Epicor ERP solution, the collaboration capabilities among the various Collins teams has been greatly enhanced.
Staff can now share and update documents, all in real time. The automatic data backup technology ensures that information is always safe and readily available. In addition, Collins' employees can securely access the data they need from any device.
Collaborating with Cre8tive Technology & Design to implement the Epicor ERP product has brought some distinctive advantages to Collins Aerospace.
Collins has no need to invest in any server technology, as this is being managed and supplied by Cre8tive Technology & Design. In addition, Cre8tive Technology & Design's data bandwidth is highly scalable, matching the company's needs as they evolve and grow.
Cre8tive Technology & Design also utilizes cutting-edge encryption technology to ensure the safety and confidentiality of data. The Epicor ERP solution includes a "strong password" protocol, with lockouts and no activity account terminations.
Partnering with Epicor ERP and Cre8tive Technology & Design delivered a highly effective management solution, as well as a highly capable and experienced integration partner. This has been an ideal solution for Collins' various business units.
Cre8tive Technology & Design has helped the company maximize the capabilities of the Epicor ERP by designing custom-made strategies that address Collins' exact needs.
This CTND Epicor ERP solution has had a substantial impact on the organization's ability to integrate the many departments and operational systems of each business division. Of the seven divisions that were planned to go onto Epicor ERP, five are up and running and the remaining two are in process.
"The Epicor ERP system was the ideal cloud-based system for Collins Aerospace. CTND's extensive experience has played a pivotal role in taking the capabilities of the Epicor product and creating tailor-fit solutions for our complex and unique needs"
– Mike Mastergeorge, Collins Aerospace
To get a start on your project, learn more about Cre8tive Technology & Design's dedicated solutions and services: Get in touch with our team.