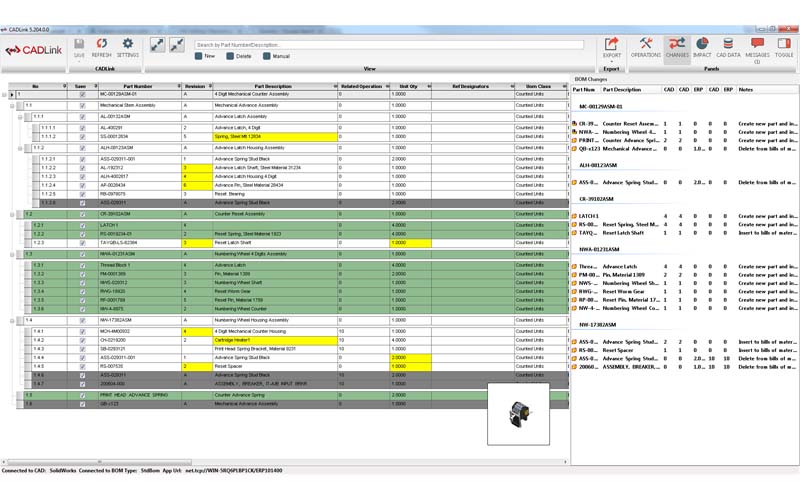 QBuild Links CAD information with ERP Systems
ERP and CAD integration: It's a simple concept that can streamline complex modern manufacturing workflows. What can a single source of truth across both key systems do? Save time, reduce the potential for human error, and maintain the consistency and accuracy of drawings.
QBuild software seamlessly integrates CAD and ERP systems, which enhances engineering productivity and provides reliable consistency between CAD and ERP software. It removes the barriers between CAD and ERP for more connected and efficient design, engineering, and manufacturing operations.
QBuild's CADLink for Epicor eliminates redundant engineering entries by linking CAD information with the ERP system. In addition, BOM (bill of material) accuracy is greatly improved and the time involved in product changes is significantly reduced.