Cre8tive Technology and Design recently collaborated with Wrisco, Inc. to take their company from an aging Data General-based application bundle to a customized Epicor ERP software solution.
What Made the Migration Successful
Tight communication between Wrisco and Cre8tive Tecnhnology and Design during the entire project allowed for the successful migration. Consultants, Development and Management facilitated the software adoption and went a step further by assisting the customer with complicated data clean-up, weekly focus meetings, and daily contact with the customer team.
About Wrisco Industries, Inc.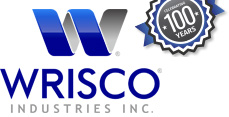 Wrisco Industries is a leader in producing high-quality aluminum sheet metal products. For over 100 years, Wrisco has been providing prefinished aluminum sheets, architectural products, and more combined with heir superior customer service.
Website: https://www.wrisco.com
Users: 55
Industry: Metal Fabrication
System Replaced: "Old Betty" – an aging Data General-based application bundle
About Cre8tive Technology and Design
For over 14 years, Cre8tive Technology and Design has partnered with manufacturing companies to help streamline their operations and meet stricture operational and industry compliance requirements. Due to this experience, Cre8tive Technology & Design is a Platinum Epicor technology solution provider, specializing in industry-specific ERP solutions to assist companies to become more flexible and lean. For more information contact Cre8tive Technology & Design today.