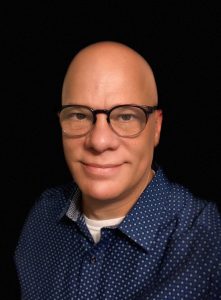 What is your role at Cre8tive Technology and Design and when did you join the team?
I am a Senior ERP consultant/Project Manager and joined the team in 2019.
Why did you decide to join Cre8tive Technology and Design?
There were several aspects that were very important to me when I chose to join Cre8tive and Design:
Team – I wanted to work alongside some of the best ERP consultants and project managers in the field today and for a company with a positive culture that had a reputation for treating their employees with respect and genuine caring.

Methodology and approach – Cre8tive leveraged many years of experience to develop a fresh approach to consulting and ERP implementations that matched my vision of a streamlined methodology focused on processes and people.

Growth – I wanted to join a company that was moving in the right direction, growing and dynamic, and exciting. I was fortunate enough to have worked on projects with Aaron Continelli and many other associates of Cre8tive over the past 20 years which gave me a unique opportunity to observe Cre8tive's continued growth and success. I knew that if the opportunity ever presented itself, Cre8tive would be at the top of my list.
What values guide you when helping your customers?
I learned a very long time ago that implementing new EPR software or improving processes using an ERP system is much more about people than technology and that being an effective consultant or project manager starts with a genuine passion to help. The customers I work with know that I will always listen to them, care about them, be honest but also respectful, and work hard to develop a relationship of trust and hopefully have some fun along the way.
What project or task you have worked on at Cre8tive are you most proud of?
My first project for Cre8tive was particularly rewarding and I could not be prouder of its success. It was a new implementation for a company in Wisconsin that had been recently acquired by an existing Epicor and Cre8tive customer. Navigating between a new implementation with unique business requirements while respecting the existing established business processes of the parent company was not always easy but through open and honest communication we were able to exceed the goals of the new implementation and establish a successful relationship that will continue into the future.
What is your favorite thing about working at Cre8tive Technology and Design?
Working with a diverse group of people that are supportive and passionate and a management team that allows me the freedom to be myself and contribute new ideas and fresh perspectives.
What is something about yourself that people may not know?
My wife and I have recently joined and are heavily involved in a non-profit organization that is committed to restoring the Historic Miner's Theater in our hometown of Collinsville, IL. The Theater is listed on the National Register of Historic places. Construction of the 800 seat 100 plus year-old theater was financed from union dues collected from members of the United Mine Workers of America (Coal Miners). Our goal is to create a cornerstone for reviving our downtown main street and support the performing arts. Check us out…Miner's Theatre, on Facebook.