Cre8tive Technology & Design is happy to announce that Bioseal is live on Epicor 10.2.400 after transitioning from a Macola ERP platform.
What Made the Migration Successful?
An engaged customer project manager and experienced consultants helped make the migration from Macola to Epicor a smooth transition. Bioseal had specific requirements for Sales Tracing data and reporting that required additional solution designing. Therefore, special care and consideration was needed to make sure the migration was a success.
Due to the cooperation between both teams, this project successful.
About Bioseal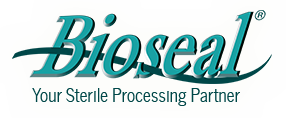 Bioseal is a leading provider of unique specialty sterilization service for disposable medical devices. They source and customize raw materials to deliver a finished product that meets specific customer specifications and regulations. Therefore, they are experts in sterilization, FDA, and Join Commission Compliance, which allows them to service a variety of hospitals and medical centers around the world.
Website: https://www.biosealnet.com
Product: Epicor 10.2.400
Region: Pacific – Orange County, CA
Industry: Medical
System Replaced: Macola
About Cre8tive Technology & Design
Cre8tive Technology & Design has partnered with manufacturing companies to help streamline their operations and meet strict operational and industry compliance requirements. Due to this experience, Cre8tive is a Platinum Epicor technology solution provider. Recently, Cre8tive Technology & Design was named 2019 Epicor Global Partner of the Year. Additionally, they specialize in industry-specific ERP software and solutions which assist companies to become more flexible and lean in their operations. For more information, email info@ctnd.com or call (858) 457-2786.